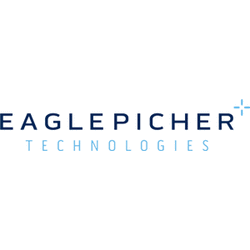 EaglePicher Technologies, LLC
Manager - Business Applications (Joplin, MO - Springfield, MO- St. Louis, MO - Kansas City, MO - Bentonville, AR - Tulsa, OK)
Job LocationsUS-MO-Joplin - C Street
Job ID2021-1765# of Openings1CategoryInformation Technology
Overview
EaglePicher Technologies, LLC is seeking a Manager, Business Applications to be responsible for oversight of daily operations of the Business Applications team This position will drive business goals specifically related to the implementation and maintenance of ERP systems, including applications supporting Supply Chain, Finance, Accounting, Human Resources, and Manufacturing.
Responsibilities
Responsibilities will include, but are not limited to:
Responsible for daily operations of the analysts on the Business Applications team.
Effectively provide consultation and engage key stakeholders as sponsor, champion, and driver of technology initiatives to meet business needs.
Manage large, long-term projects to deliver on-time, on-budget results.
Partner with the Project Management Office to collaborate on oversight for enterprise level applications upgrades and implementations.
Communicate effectively with customers to resolve issues and address concerns.
Responsible for creating and implementing approaches to change management and strategies for communication to ensure successful change implementations tied to business results.
Direct and lead planning efforts for the implementation of new ERP applications, upgrades, and system changes.
Serve on Request for Proposal committees in partnership with operational owners.
Oversee the development and implementation of training for the Business Applications team.
Participate in the process of recruiting, onboarding, and terminating ERP Business Applications team members.
In partnership with the director, accurately forecast and manage the budget for the department and ensure that any expenditures are within the budget.
Support innovation and organizational change to improve effectiveness.
In addition to the above job responsibilities, other duties may be assigned.
Qualifications
U.S. Citizen or permanent resident (green card holder)
Bachelor's degree, or equivalent, with 5 to 10 years related experience in related, and progressively more complex, assignments.
Demonstrated technical experience in supporting day-to-day business application operations, preferred IFS v9 or v10.
Enterprise-level information systems leadership, including experience with ERP initiatives and systems, preferred IFS v9 or v10.
Significant information systems project management practices desirable.
Experience with Microsoft Office 365 applications.
Driven to learn, apply and teach new platforms and solutions by a natural curiosity and desire to evolve and improve.
Ability to maintain effectiveness managing multiple, concurrent activities, with competing objectives and priorities.
Sustained performance above the acceptable level with demonstrated ability to assume greater responsibility.
ABOUT EAGLEPICHER
EaglePicher Technologies, LLC is a leading producer of batteries and energetic devices for the defense, aerospace, medical, commercial, oil, and gas industries. The company provides the most experience and broadest capability in battery electrochemistry of any battery supplier in the United States. Battery technologies include lithium ion, thermal, silver zinc, silver aluminum, lithium carbon monofluoride, lithium thionyl chloride, reserve lithium oxyhalide, and lead acid. EaglePicher also provides custom battery assemblies, battery management systems, pyrotechnic devices, and other power solutions. EaglePicher Technologies is headquartered in Joplin, MO. and our defense and aerospace facilities are ISO 9001:2015 and AS9100D certified and our medical facilities are ISO 13485:2016 certified. For more information, visit www.eaglepicher.com.
PERKS OF BEING AN EAGLEPICHER EMPLOYEE
Some of the great things about being an EaglePicher employee include:
Medical, dental, vision, life, and disability insurance;
10 paid holidays and PTO;
Matching 401K;
Tuition reimbursement;
Dependent scholarship programs.
EaglePicher Technologies LLC is an Equal Opportunity Employer and does not discriminate against any employee or applicant for employment because of race, color, sex, age, national origin, religion, sexual orientation, gender identity, status as a veteran, and basis of disability or any other federal, state or local protected class.
42349048
42349048