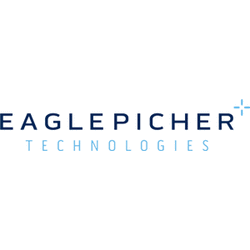 EaglePicher Technologies, LLC
Medical Accountant & Financial Analyst
Saint Louis, MO
Job LocationsUS-MO-St. Louis
Job ID2021-1886# of Openings1CategoryAccounting/Finance
Overview
The primary purpose of this position is to create timely and accurate financial reporting and analysis. The successful candidate will be a key contributor to the finance team in ensuring the financial integrity and excellence of systems and reporting. This individual will be the go to person for all aspects of the accounting and financial analysis of the Medical business unit.
Responsibilities
Your core responsibilities will be to:
Maintain medical business unit accounting policies and procedures
Post all journal entries for medical business unit and fully execute month-end accounting close process
Work with other business unit accountants on intercompany transactions and eliminations.
Assist with analyzing and maintaining manufacturing standard costs.
Maintain general ledger and related account reconciliations.
Maintain fixed asset sub-ledger.
Assist with tax filings, including the annual T2 and monthly GST filings.
Assist with inquiries from external auditors.
Process financial transactions including receivables, payables and wire transfers, as necessary.
Process expense reports in accurate and timely manner in accordance with department procedures
Prepare monthly gross margin and other medical business unit reports.
Prepare and analyze weekly, monthly and ad hoc financial and operational reports for the business unit.
Lead frequent meetings with the business unit management team to update revenue, cash and other forecast metrics.
Build from the bottom-up the annual budget and quarterly forecasts of the business unit.
Communicate with all co-workers, management, clients and others in courteous, professional manner
Respond timely to inquiries from general management and other finance personnel regarding expenses, budgets, variances to standards, etc.
Other accounting/finance-related duties as assigned
Qualifications
Previous experience in full cycle accounting close process required.
Permanent resident or US Citizen
Bachelors degree or equiv. in Accounting
Integrated accounting system experience a plus
Must be detail oriented and have the ability to work and learn independently
Must be a self-starter that is proactive in pursuing continuous process improvement and communicating deficiencies.
Strong PC and analytical skills
Knowledgeable of exchange rate conversions
Comfortable and confident in participating in and leading meetings with business unit leadership.
Good listening and communication skills (fluent in English); able to interact with a diverse workforce
Preferences:
In addition to meeting the basic requirements, the most successful candidate will also have:
Experience in manufacturing environment / standard costing desired
Experience in leading meetings
Experience with foreign currency translation
ABOUT EAGLEPICHER
EaglePicher Technologies, LLC is a leading producer of batteries and energetic devices for the defense, aerospace, medical, and commercial. The company provides the most experience and broadest capability in battery electrochemistry of any battery supplier in the United States. Battery technologies include lithium ion, thermal, silver zinc, silver aluminum, lithium carbon monofluoride, lithium thionyl chloride, reserve lithium oxyhalide, and lead acid. EaglePicher also provides custom battery assemblies, battery management systems, pyrotechnic devices, and other power solutions. EaglePicher Technologies is headquartered in Joplin, MO. and our defense and aerospace facilities are ISO 9001 and AS9100 certified and our medical business unit it ISO 13485 certified. For more information, visit www.eaglepicher.com.
PERKS OF BEING AN EAGLEPICHER EMPLOYEE
Some of the great things about being an EaglePicher employee include:
Medical, dental, vision, life, and disability insurance;
10 paid holidays and PTO;
Matching 401K;
Tuition reimbursement;
Dependent scholarship programs.
EaglePicher Technologies LLC is an Equal Opportunity Employer and does not discriminate against any employee or applicant for employment because of race, color, sex, age, national origin, religion, sexual orientation, gender identity, status as a veteran, and basis of disability or any other federal, state or local protected class.
101048186
101048186